First carbon removers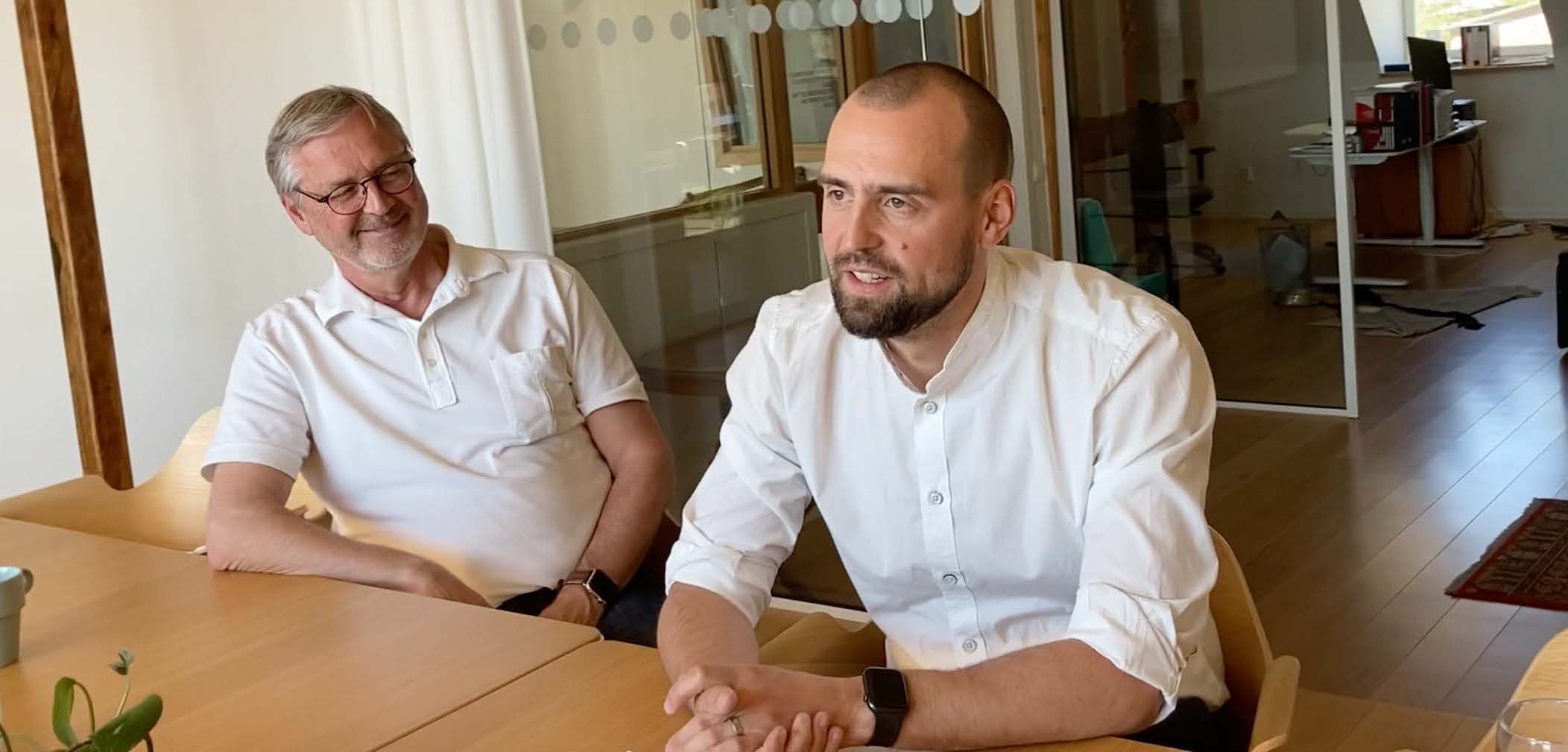 Ulf Hamren och Andreas Jansson, Försäkringskonsult AB
Insurance consultants lower their carbon footprint with new technology that removes carbon dioxide from the atmosphere.
Andreas Jansson Försäkringskonsult CEO. – We are a consulting company in the insurance industry and have been operating since the 1990s. We have previously worked with the transport challenge and tries to keep up with societal and technology development. Here locally you have biogas driven cars, so we have invested in them. Making additional reduction is tricky and this option came up. We have tried to remove a lot of paper handling through digitalization and more environmentally friendly transports because we need to go and meet customers.
Have you heard about the Direct Air Capture technology?
I did not know much earlier, it feels like we are bombarded with the climate issue in the news feed, it is a rather difficult issue to grasp. It becomes important to listen to what the science world says. We need tools to get down to net-zero and the whole world must achieve net-zero as well. For this to happen, new technology must be encouraged.
How is climate change related to the insurance sector?
The whole world is connected, it can be a disaster on the other side of the world that indirectly can affect a farmer's
insurance here in Västernorrland. It is important to remember that Swedish insurance companies are also linked to larger global insurance companies. They have teams that work with different analyzes of, for example, climate scenarios.
Risks and changes such as disasters also affect the local area as we live in a global economy.
What's your view on the new method of Direct Air Capture of carbon dioxide from the atmosphere?
Ulf Hamren, founder and co-owner, explains in more detail.
– Our small company can still show a willingness to follow developments. That the customers who deal with us should feel that we have environmental responsibility. This method it requires energy in itself. Greta Thunberg said in a TV program where she visited a similar facility and was a little critical of the fact that it was so energy-intensive. Then I have understood if you can produce the energy as environmentally friendly as possible, the model works better. You should not use, for example, coal power, it should be green energy from water and wind that is the basis that you use to suck back the carbon dioxide from the atmosphere, says Ulf.